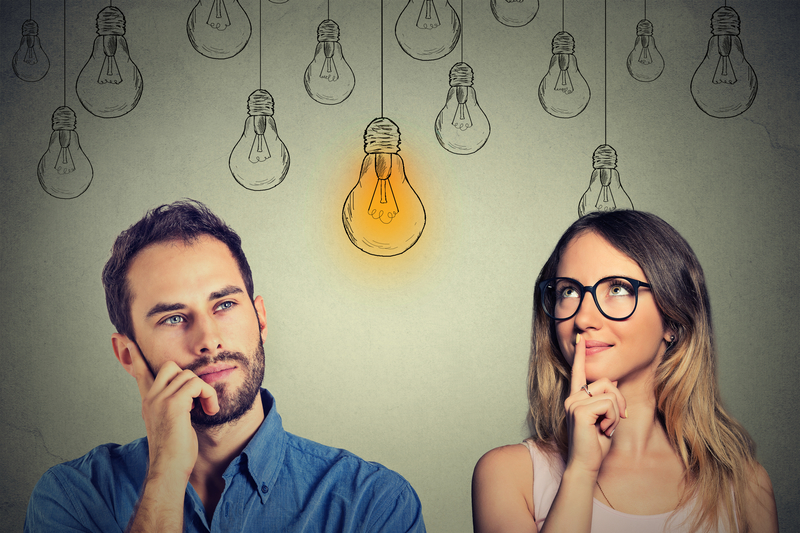 Everyone has heard of eating to lose weight, improve heart health, or reduce the risk of diabetes. There are a variety of physical benefits associated with eating well, but what about mental benefits?
When you think about brain-boosting activities, complex and engaging tasks come to mind. However, one of the best ways to improve your mental health is eating properly.
You can impact the functioning of your brain depending on the foods you eat. Here are 5 foods that will keep your brain in tip-top shape:
Whole Grains
The main source of energy for the brain is glucose. Glucose comes from carbohydrates that are broken down during digestion.
There are simple carbohydrates that create spikes in blood sugar and contribute to mood swings. These effects are like experiencing the brain on drugs.
Complex carbohydrates release glucose at a slower rate, helping us to feel fuller for longer and providing a steady source of fuel for the brain and body.
Healthy sources of whole grains include:
Whole-wheat products
Bulgur
Oats
Wild rice
Barley
Beans and soy
Fatty Fish
The brain and our bodies are made up largely of fat, making it difficult to manufacture essential fatty acids. We can meet our daily needs by having a diet rich in omega-3 fatty acids.
Did you know: Harvard researchers have determined there are up to 96,000 preventable deaths each year due to Omega-3 deficiency.
Omega-3 fatty acids found in cold water fish such as salmon, herring, sardines, and mackerel have been shown to reduce the symptoms of schizophrenia, depression, ADHD, and other mental disorders.
Omega-3s support the brain by boosting learning and memory. They also influence the production of dopamine and serotonin—two neurotransmitters responsible for our moods.
Add these Omega-3-rich foods to your diet to improve mental health:
Seaweed
Chicken (fed on flaxseed or walnuts)
Lake trout
Albacore tuna
NOT getting enough Omega-3's EVERY DAY, add this to your vitamin regime and enjoy the Purest, most Potent source of Omega-3's possible. <<<Try it here Over 50% OFF>>>
Lean Protein
An unhealthy and imbalanced diet can make it difficult for chemicals and neurotransmitters to communicate effectively with the rest of the body.
After carbohydrates, protein is the next most abundant substance in the body. Tryptophan an amino acid that is a building block for protein, is responsible for producing the neurotransmitter serotonin.
Serotonin is associated with depression. By increasing lean protein in your diet, you are increasing the entry of tryptophan to your brain to reduce the symptoms of depression and anxiety.
Good sources of lean protein are:
Fish
Legumes
Chicken
Eggs
Beans
Leafy Greens
Leafy greens are high in folic acid and B vitamins. Deficiencies in these vitamins are linked with higher rates of depression, fatigue, and insomnia.
To improve your mental health, include the following leafy greens in your diet:
Spinach
Romaine
Turnip, mustard greens
Broccoli
Thyroid hormones are also responsible for mood and weight gain. Broccoli contains selenium, a trace mineral that is important to immune system function, reproduction, and the thyroid hormone metabolism.
Low levels of selenium can contribute to depression, anxiety, and fatigue. In addition to broccoli, other sources of selenium include:
Chicken
Onions
Seafood
Walnuts
Brazil nuts
Yogurt
Fermented foods with active cultures have been shown to reduce anxiety, stress hormones, and the effect of the neurotransmitter GABA.
Yogurt, and other foods with active cultures, contain probiotics—healthy bacteria—that can clean up your gut.
Consider adding these fermented foods to your diet for improved mental health:
Kimchi
Tempeh
Pickled vegetables
It's important to keep in mind that good nutrition, while a key contributor to good mental health, is just part of the picture. Dietary changes are not a substitute for other forms of treatment.
However, a well-balanced diet can improve physical and mental outcomes in the long-term.
In conclusion, doing everything you can TODAY, to prevent complications TOMORROW is the best medicine.  Even if you feel completely healthy now, I suggest evaluating your diet NOW so you do not have issues LATER.
Don't miss out on these massive savings, UP TO 65% OFF
Comments
comments