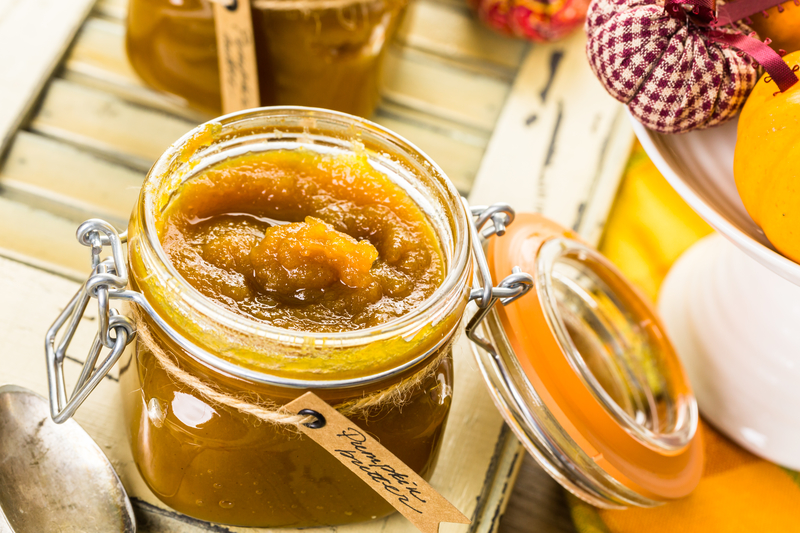 Are you sick of pumpkin yet?
I hope not because there's something insanely delicious you probably haven't even tried. The best news is that it's easier than pie to make and it's packed full of nutrition.
Why Pumpkin?
It's fall, so naturally the Great Pumpkin has come to visit. It's anywhere and everywhere. But we're not interested in the "pumpkin" flavor today. We're after real pumpkin. Because what's inside is virtually nutritional gold.
Pumpkin seeds contain some of the most difficult to get nutrients. They're packed with phosphorus, magnesium, protein, fiber, zinc, and even the plant-based omega-3, ALA. So yeah, there's a lot of nutrition sitting there in such a tiny package.
You've undoubtedly roasted them time and time again (aside from carving pumpkins, my favorite thing to do is roast the seeds). But have you tried pumpkin seed butter yet?
If not, you're missing out. But you don't have to for much longer because it's sooooo easy.
What You'll Need
4 cups pumpkin seeds
½ teaspoon salt (optional)
2 Tablespoons coconut oil (optional)
Large pot
Strainer
Rolling pin
Food processor
Glass jar (for storage)
Before I start, I will say that the more seeds you have, the happier you'll be. It's scientifically proven. Sort of. Magnesium can help prevent depression. Tryptophan is a precursor to 5-HTP which can help you relax and sleep.
Continuing on…
The first step in the process is to hull the seeds. It sounds like a pain, but there's a simple way to do it.
Heat up a pot of water until it starts boiling.
Throw all your seeds in there until the hulls start separating. It should take between 5 and 10 minutes (depends on how many seeds you put in the pot).
Strain the seeds and allow them to cool
Run over the seeds with a rolling pin
Separate the seeds from the hulls
At this point, you can just roast the seeds if you want. But let's not stop there (as addictive as roasted pumpkin seeds may be).
Turning Your Seeds into Butter
Finally, we're at the main point. Take all of your seeds and throw them in the food processor. You could actually roast them before you do this if you want to, but you'll squeeze more nutrition out of them if they're still raw.
So if you're ready,
Throw all your seeds into the food processor
Process them until they get mealy
Optional step: now is the time to toss in any add-ins
Continue processing until it gets to your desired consistency
Throw it on pumpkin pancakes or on your pumpkin bread. Kidding. But seriously, it's the perfect addition to just about anything and everything. Or, you could do like I do and just eat it by the spoonful.
Comments
comments