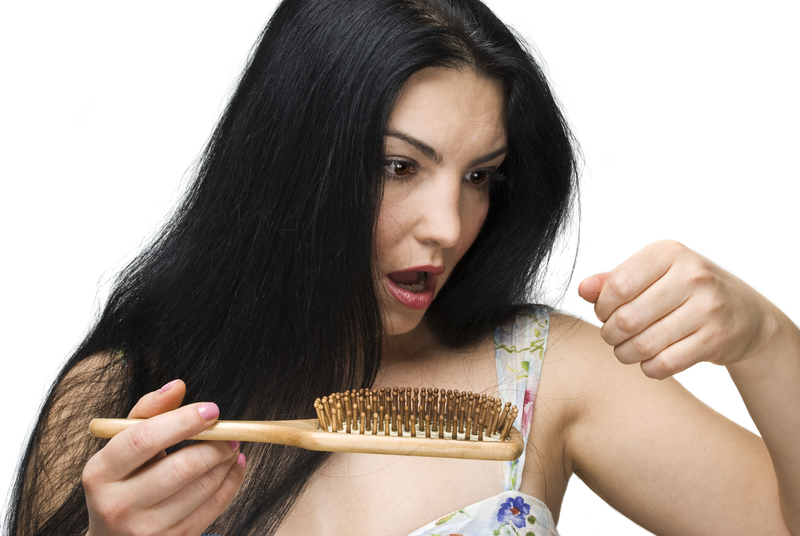 Our hair is made up of a protein known as keratin that is produced in the hair follicles. As the follicles produce new hair cells, old ones are pushed out of the surface of the skin.
Don't panic if you find a few stray hairs on your hairbrush from time to time. Adults lose an average of 100 hair strands a day.
While hair loss is a sign of aging, a busy lifestyle and chemical hair products can contribute to this as well. The best way to deal with hair problems is naturally so that there are no side effects.
The best part of natural hair treatments is that most, if not all, of the ingredients, can be found in your home. Not only are they convenient to make, but these ingredients won't have harsh chemicals that will damage your hair in the long run.
For long lasting results, check out these 6 tips for natural hair growth:
Onion Juice
Onions contain sulfur that boosts collagen production in the tissues that help hair grow. While the smell can seem foul, it goes away after one rinse.
Cut a few slices of onion and squeeze the juice out my mashing or grating. Apply this to your scalp for 10-15 minutes a day a rinse off with a mild shampoo.
If you don't have onions, potato juice will do just as well. Repeat the same steps above with a potato.
Coconut Milk
Coconut milk is rich in iron, potassium, and essential fats that can jump start hair growth. Refrain from purchasing coconut milk from a box.
Take coconut milk straight from a fresh coconut and add half a squeeze of lemon and 4 drops of lavender oil. Mix this thoroughly and apply it to your scalp and leave for 4-5 hours and then rinse.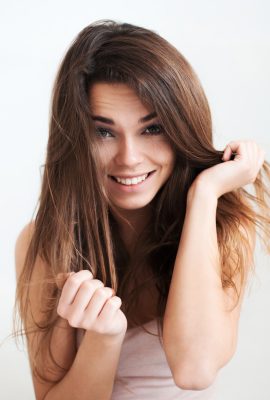 Apple Cider Vinegar
Vinegar cleanses your scalp to maintain the pH balance of your hair to accelerate growth. Apple cider vinegar solutions will give your hair an added shine and boost growth.
Create a diluted solution by mixing 15 ml of apple cider vinegar and a cup of warm water. After washing your hair, apply this solution as a final rinse.
Egg Mask
Eggs contain high levels of proteins that help to form new hair. They are also rich in sulfur, zinc, iron, selenium, phosphorous, and iodine.
Not only can egg masks make hair stronger, but they can also contribute to healthy, glowing skin.
Separate one egg white in a bowl and add one teaspoon of olive oil. You can also use grape seed or lavender oil. Also, add one teaspoon of honey.
Once your mixture becomes a paste-like consistency, apply it over your hair and scalp for 20 minutes. Rinse off with cool water and some shampoo.
Fenugreek
Fenugreek is an age=old herb that contains proteins and nicotinic acid. Diets high in protein have also been known to encourage stimulation of hair growth. Fenugreek will contribute to hair growth as well as protecting the natural color of your hair.
Add a tablespoon of fenugreek and water in a grinder or blender until a smooth paste forms. Add coconut oil or milk to the paste and apply over hair and scalp for half an hour. Wash it off with a mild shampoo.
Green Tea
Save your tea bags at the end of the day to help hair growth. Green tea is rich in antioxidants that help boost hair growth and prevent hair loss.
Apply warm green tea from previously used tea bags over your scalp and leave it for an hour. After this, wash it off with cool water.
P.S. I've discussed key ingredients to maintain and build healthy looking hair, try this quick trick to get all those ingredients in***1 simple step***.
Comments
comments