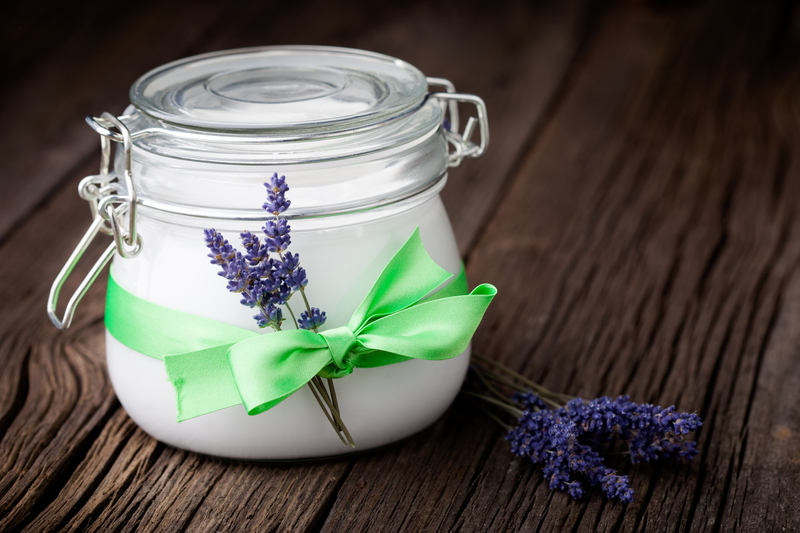 Don't look now but the leaves are already falling off and turning colors. Yup. It's already fall. It actually started over a week ago. Frozen winters and harsh winds are right around the corner.
So it's time to step up your moisturizing game. Lotion may be fine in the summer, but in the fall and winter months, you want luxurious body butter. Find out how to make your own and have soft skin even in the winter.
The Difference Between Body Butter and Lotion
Lotion is usually made primarily of water. It's designed to instantly soak into your skin and provide some much needed hydration. It's thinner than body butter. Body butter can block your pores and cause breakouts. Of course, this can be mediated by using better ingredients. That being said, if your skin is already oily, lotion is probably what you want.
Body butter is generally thicker with a creamier feel to it. It will help moisturize your skin and create a barrier. The barrier becomes incredibly important in the winter because the dry wind will rip right through the flimsy protection lotion provides.
Directions to Make Your Own Body Butter
The good news is that making your own body butter is incredibly simple. You really only need a few ingredients and it just takes a few steps.
What You'll Need
½ cup shea butter
¼ cup coconut oil
¼ cup jojoba oil
10-15 drops essential oil
Double boiler (or a saucepan and a larger glass bowl)
Mixer
Glass jar with lid
If you don't have a double boiler, put a few inches of water in the saucepan. Put your larger glass bowl (or mixing bowl) in your saucepan. Having a bowl that's smaller will defeat the whole purpose.
Add the butter and oils to the bowl.
Melt them until they turn almost clear. Stir occasionally.
Place in the refrigerator for at least an hour. You can use the same bowl you did mixed them in. However, it's not a good idea if you used a glass bowl as there's a chance it will crack. It should be completely solid before you move to the next step.
Mix with your hand mixer until the oils are nice and fluffy. Add your essential oils and mix to incorporate them.
Move the finished body butter into your glass jar and place into your fridge for at least another hour to make sure everything sets.
Essential Oils
If you want something to rub into sore muscles, then add peppermint essential oils. Peppermint will help soothe your muscles after a rough day of lifting, shoveling snow, or sitting at your desk for hours. You can also add any other essential oil that helps with inflammation (clove) or will help increase circulation (camphor).
If you're feeling particularly adventurous, add a ½ teaspoon of cayenne pepper. The capsaicin can help reduce the pain you're feeling.
Other than that, add your favorite essential oil. Play around with the amounts to get the scent and the benefits you want.
Comments
comments