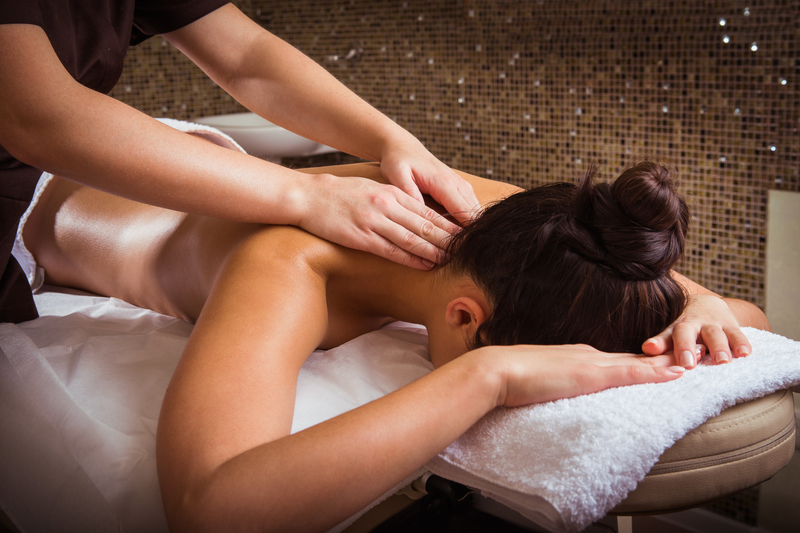 A good massage can help loosen up tense, painful muscles, increase your range of motion, boost your circulation and reduce stress levels. All while helping you relax and decompress for an hour.
Stress is a risk factor that can worsen symptoms in a number of chronic diseases and illnesses and can cause other physical symptoms that lead to more health issues. Stress can be a positive tool when used to accomplish a goal. It also may be temporary, due to a sudden but not permanent life change, or even when facing something simple, like running late.
However, stress can also be chronic. This type will occur when you are faced with regular and consistent harmful situations, like domestic or child abuse, financial difficulties, or chronic illness in yourself or a family member. Even if you are facing a situation that most wouldn't consider stressful, if your body responds to it that way, the symptoms can still emerge.
When you brain senses stress, your heart rate, and blood pressure increase and you often tense up. If your body remains "on guard" for extended periods of time, this will have a negative effect on the body and the brain chemistry itself.
Massage therapy is now being looked at as a treatment for biochemical imbalances that evolve from stress and other conditions including depression, chronic pain, auto-immune conditions like asthma and more. Massage helps you relax, calm your mind and body and relieve the physical symptoms of your stress like joint pain, headaches, chronic back pain, neck pain and more.
Massage your brain with Krill Oil, it can improve your mood and memory and give you protection against brain disorders ranging from depression to dementia. <<Try Astaxanthin Rich Pure Krill ONLY $19>>
When stressed, your body saves energy by suppressing the immune and digestive systems. This is why chronic stress sometimes leads to a decreased immune system and makes you more susceptible to colds and other viruses or diseases. It's also why normal digestion cycles can become irregular.
When administered by a licensed practitioner, massage therapy can also help alleviate conditions that affect your state of mind. These can include stress, anxiety and even depression.
Helps Improve Body Chemistry
Under stressful conditions, cortisol is a hormone that stimulates the body with increased glucose levels, igniting the fight or flight response. When elevated continuously, cortisol goes on delivering glucose. This can lead to elevated blood sugar levels and other issues. Research has shown that when cortisol hormone levels were tested, there were significant decreases in the levels after a therapeutic massage.
Serotonin is a neurotransmitter that assists in a variety of functions including appetite, digestion, and sleep, as well as have an effect on mood and social behavior. Low levels of serotonin have been associated with depression and loss of appetite. Dopamine is the part of your brain chemistry that affects your movements, emotions and your ability to feel pleasure and pain. When testing was done on serotonin and dopamine levels, both were found to have increased after massage therapy.
Combined, these results suggest definable benefits of massage therapy that could be used in a practical application for a variety of medical conditions and stress symptoms.
Massage therapy includes many techniques. The primary forms of massage include Swedish, Deep Tissue, Reflexology, and Sports. Within these different treatments, a series of pressure practices are used, sometimes with the assistance of oils or hot stones to increase the release of muscle tension.
Just like everyone has different handwriting, every massage therapist will do each technique a little differently. Add this to the fact that there are a number of different techniques available, it may take a little trial and error to find the technique and therapist that work best for your needs.

Comments
comments