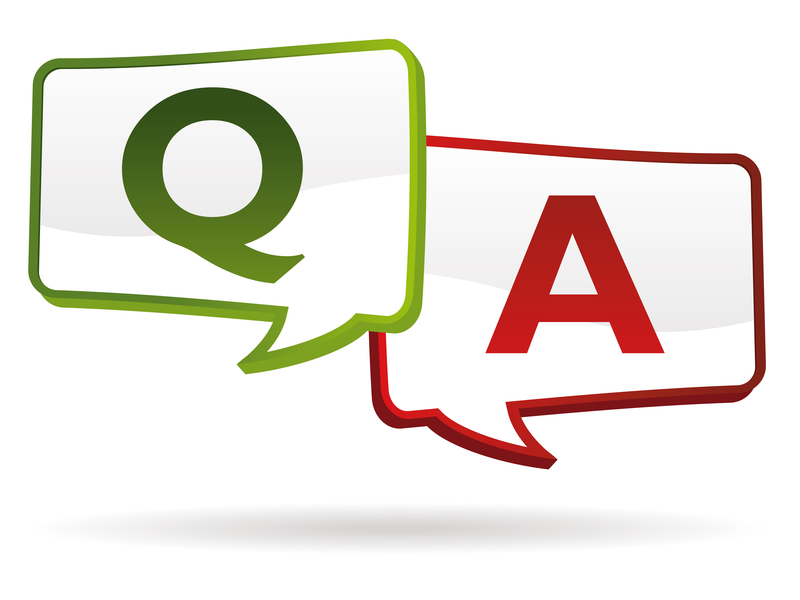 From time to time we come across questions from our customers that we feel would be beneficial for all our followers.  We've decided to share these questions with you as well as the answers we have provided for them.  Hopefully, these questions and answers will prove to be helpful information for you and your optimal health.
Today's Question:
Q – If I don't have a cold, it's my allergies, if I don't have either of those then I pick up a virus somehow.  I am sick and tired of being sick, what can I do? – Janice P
A – Hey Janice, I'm sorry to hear you have consistently been feeling under the weather.  I am not a doctor so I cannot diagnose or try to treat you in any way, but what I can do is give you some suggestions that may increase your chances of fighting your illnesses.
Immune systems can weaken as we get older or you simply could have an immune system disorder.  Your immune system is what will fight off invaders (bacteria, germs, parasites, etc.) causing illness.  Disorders can be inherited or from malnutrition, which means you are lacking vitamins and minerals.
With that said, what does your diet look like?  I know it's probably all you hear about but eating a healthy balanced diet will allow your body to fight off invaders. Getting the nutrients your body needs such as vitamins, minerals, amino acids, proteins will increase the strength of your immune system.
Think of your body as a high-performance sports car, requiring premium grade gas, fueling with unleaded gas will not allow for optimal performance.  You are a high-performance sports car Janice; your body needs premium food full of healthy nutrients in order to perform at your optimal health.
Poor eating habits?  Possible deficiency?  Take a look at this quick drink containing all your daily vitamins and minerals: <<<66 Superfoods packed into just a 1oz liquid shot>>>
Staying hydrated at all times will help your body flush out toxins that may be causing your sickness.  Water also helps your body transport those nutrients I just talked about, to necessary cells.
Other causes may include lack of sleep, stress, and poor gut health.  Make sure you are taking care of not just your body, but your mind as well.  Try relaxing as much as possible, this will also help your sleep patterns if you are having trouble here.  Lack of sleep and anxiety will definitely have a negative effect on your immune system.
Take a look at number 7 in this article: <<<7 Signs There's Something Wrong With Your Gut>>>  could also be contributing to your problem.
So, what I suggest is evaluating your diet and drinking plenty of water, give your body the nutrients it needs.  We just posted an article, I'll give you the link in a second, but it mentions "eating the rainbow", try and eat a mix of fruits and vegetables that will give your body the essential vitamins and minerals it needs.
Related Article Link: <<<Eat the Rainbow>>>
Hopefully, this has given you some direction and helpful tips Janice, try them and see if they help.  Hope you feel better and let me know if you have any other questions.
Comments
comments