Probiotics are "essential" to your body's health and sustainability.
What are probiotics and why are they so important?
They are organisms that come in forms of good bacteria. Good bacteria work inside your digestive tract to fight off bad bacteria. Bad bacteria come from a variety of sources and feed off weak and unsanitary environments.
If you have too much bad bacteria in your digestive system, it can weaken your entire body and immunity. There should be a good balance between good and bacteria in order for your body to properly digest and absorb foods. In order to keep your levels of good bacteria high, it is best to consume food and drink that contains a good source of probiotics. Kimchi is one of the most popular forms of probiotic sources.
Kimchi health benefits include providing probiotics that help promote digestion, boosting your immune system, providing fiber to the body, aid in weight management, a rich source of vitamin A, great detoxifier, helps eczema, helps prevent ulcers, improves skin quality, help fight cancer, and promotes a healthy heart.
Check out this amazing kimchi recipe complimentary of EatingWell.com
Ingredients:
2 pickling cucumbers or other small cucumbers (about 8 ounces)
1 teaspoon kosher salt
2 cloves garlic, finely chopped
2 scallions, white and light green parts only, finely chopped
1¼-inch piece fresh ginger, peeled and finely chopped
2 tablespoons rice vinegar
1 tablespoon Korean chile powder (see Note)
2 teaspoons sugar
½ teaspoon fish sauce (see Note)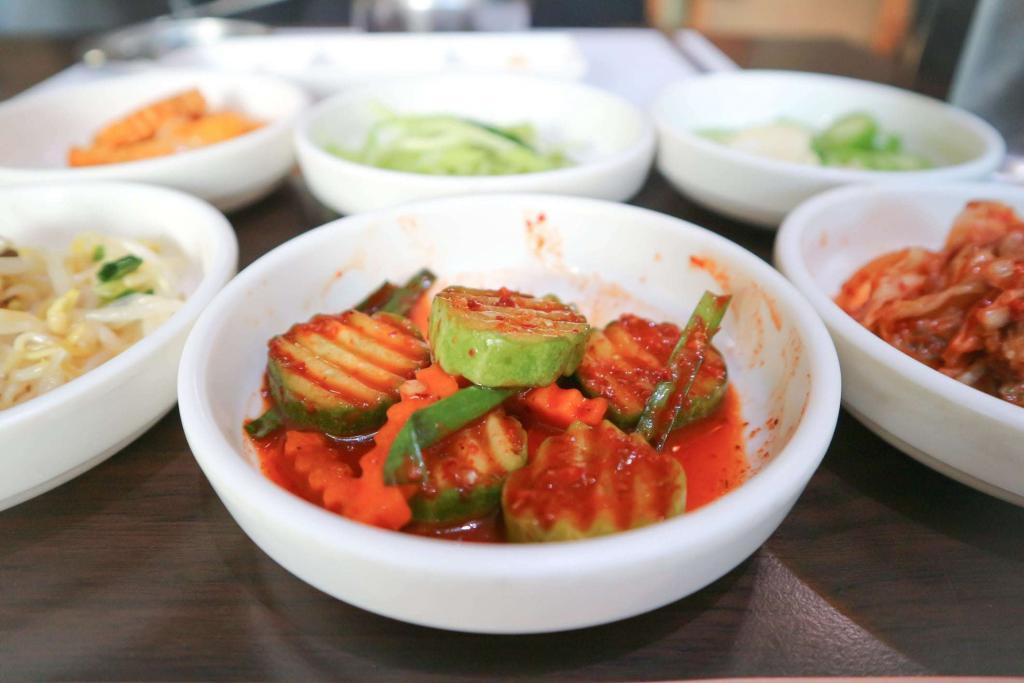 Instructions:
Cut cucumbers in half lengthwise and then crosswise into ⅛-inch-thick half moons.
Place in a medium bowl and mix thoroughly with salt.
Let stand at room temperature for about 30 minutes.
Meanwhile, combine garlic, scallions, ginger, vinegar, chile powder, sugar and fish sauce in a medium nonreactive bowl (see Tip).
Drain the cucumbers (discard the liquid). Stir the cucumbers into the vinegar mixture. Cover and refrigerate for 12 to 24 hours before serving.

Notes:
Make Ahead Tip: Cover and refrigerate for up to 1 week.
Notes: Korean chile powder (gochugaru, gochugalu or Korean "crushed red pepper") is made from thin red peppers that are sun-dried on woven mats or strung together and hung from the eaves of thatch-roofed houses throughout the countryside. Find it in Korean or Asian markets or online from koamart.com. Store, airtight, in the refrigerator or freezer indefinitely.
Fish sauce is a pungent Southeast Asian condiment made from salted, fermented fish. Find it in the Asian-food section of large supermarkets and in Asian specialty markets. We use Thai Kitchen fish sauce, lower in sodium than other brands (1,190 mg per tablespoon), in our recipe testing and nutritional analyses.
Tip: A nonreactive bowl or pan—stainless-steel, enamel-coated or glass—is necessary when cooking with acidic foods, such as vinegar, to prevent the food from reacting with it.
Recipe complimentary of EatingWell.com
What did you think about this article?