If you eat a healthy diet, low in carbs you know that apples topped almond butter is THE perfect snack. Organic apples are high in antioxidants, vitamins, and fiber. Almonds contain healthy monounsaturated fats, and are a rich source of protein, manganese, potassium, copper and vitamin E. Together with wholesome spices such as cinnamon and vanilla, this healthy snack also tastes delicious! Cinnamon has been shown to help regulate blood sugar levels, and vanilla has anti-inflammatory properties amongst other benefits.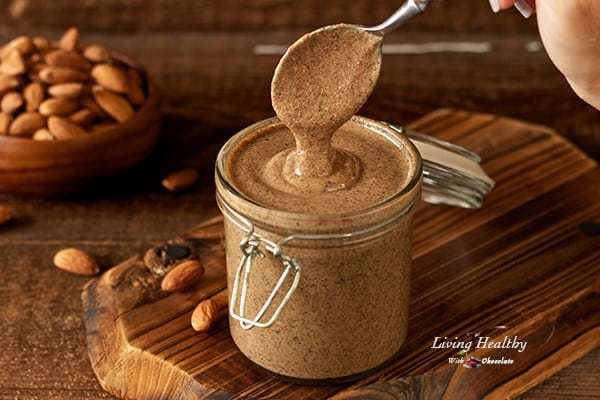 Ingredients
2 teaspoons ground vanilla
1 teaspoon ground cinnamon
1½ cups almonds
½ cup pecans
pinch of salt
Instructions
Add the almonds and pecans to your food processor or high-speed blender. Process until smooth and creamy like peanut butter. This may take about 5 minutes depending on your machine.
Add the vanilla, cinnamon, and salt, and pulse to combine ingredients. Store almond butter in a glass jar or airtight container.
Recipe and Photo complimentary of LivingHealthyWithChocolate.com
If you would like to try a cinnamon supplement to guarantee you are getting your dose of cinnamon EVERY. SINGLE. DAY.  Try our Cinnamon 1000 packed with 1000mg of the "True" Ceylon Cinnamon.  Click this link for a Special Backdoor Discount Page>>>
What did you think about this article?